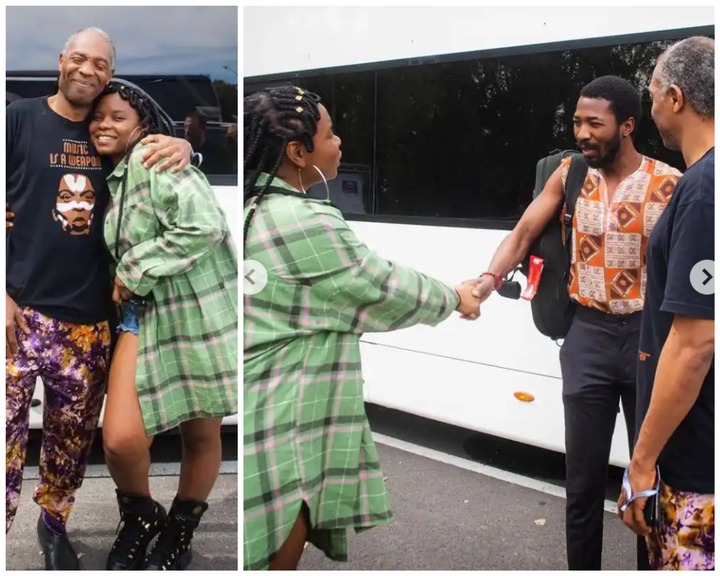 Yemi Alade is a talented musical artist that has carved a legendary reputation for herself in the music business. The Johnny crooner who recently shared images of herself hanging out with Afro Beat legend Femi Kuti, disclosed what the legendary Afro Beat musician had disclosed to her.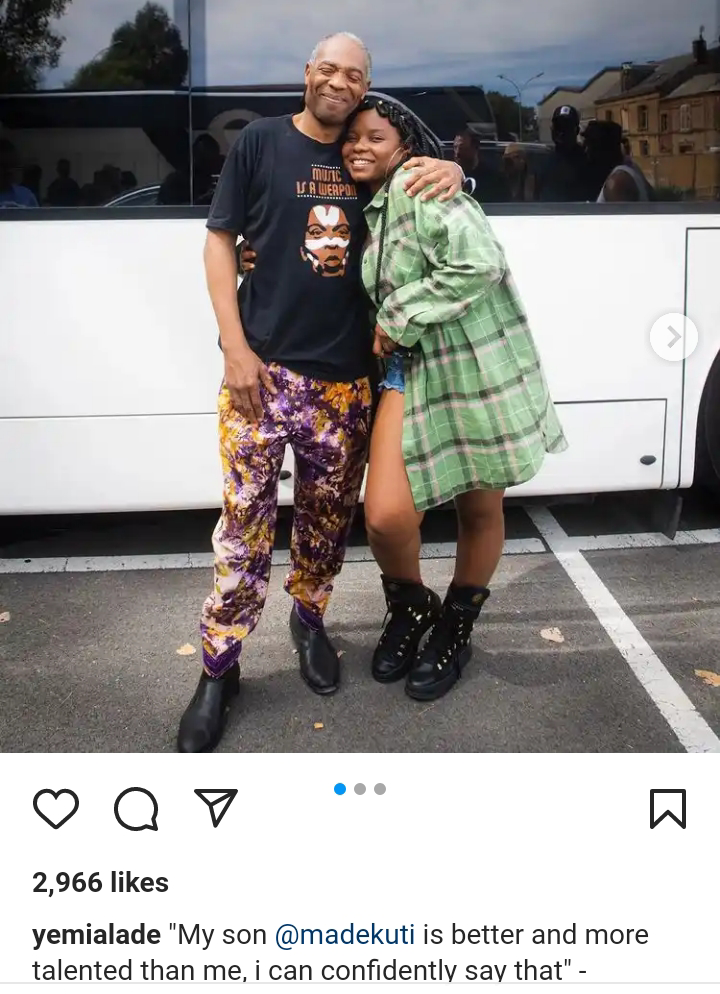 The Bounce crooner in the caption of her post had disclosed that " my son Made Kuti is better and more talented than me, I can confidently say that " the beautiful actress stated in her caption, as she hangs out with both father and son in a post that she shared on her official Instagram page.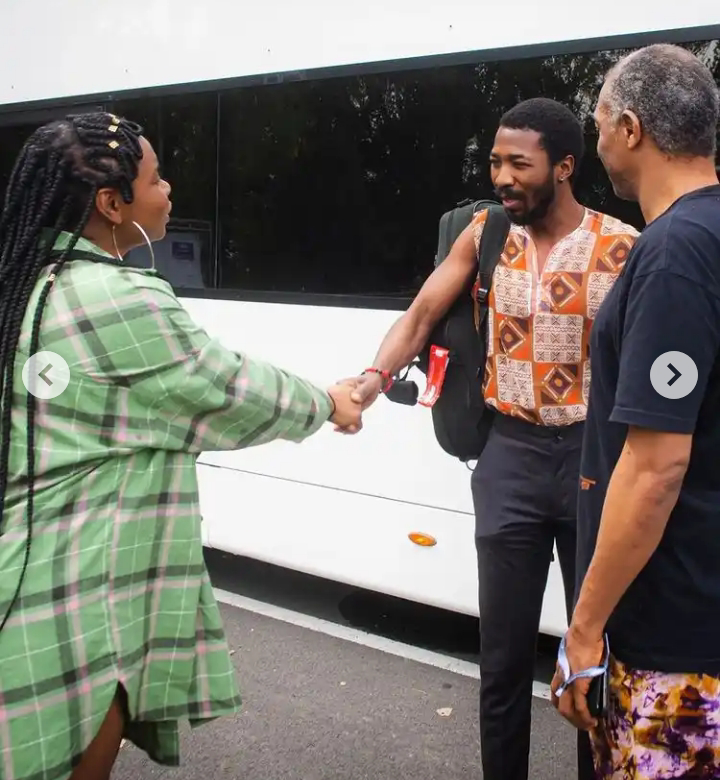 It is always a thing of pride for a father to see the status in a child's talent and to state it, as Femi Kuti had done with his son, which is quite natural, as this means the boy will be able to keep the legacy of his grandfather, who is Afro Beat legend Fela Anikulapo Kuti.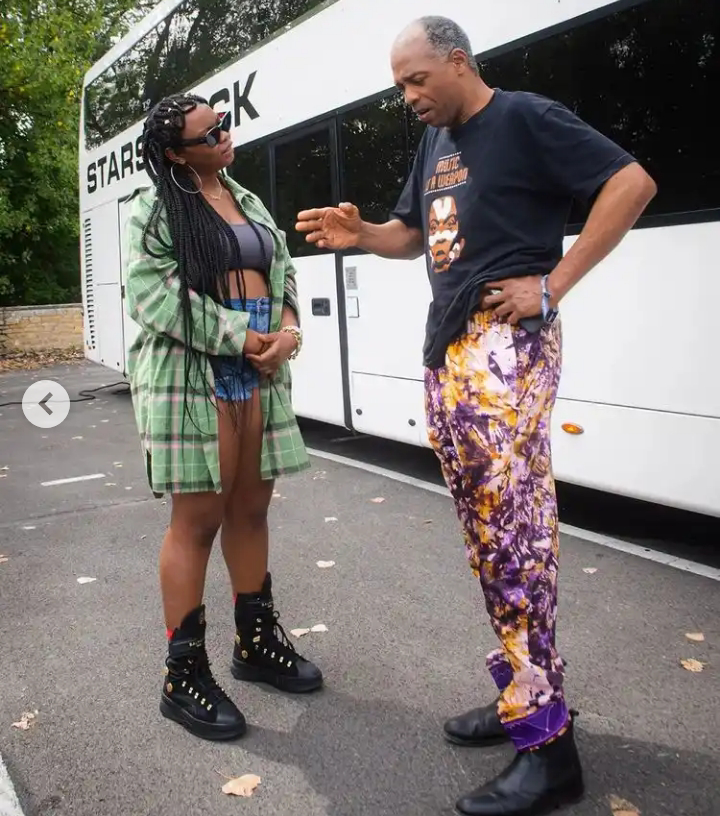 With the photos on display, there is no doubt that a musical collaboration might be in the working, as Yemi who has a peculiar sound, and is quite African in most of her music might be gearing towards working with either Femi or his don to warrant the type of comments he made, which became Yemi's caption.