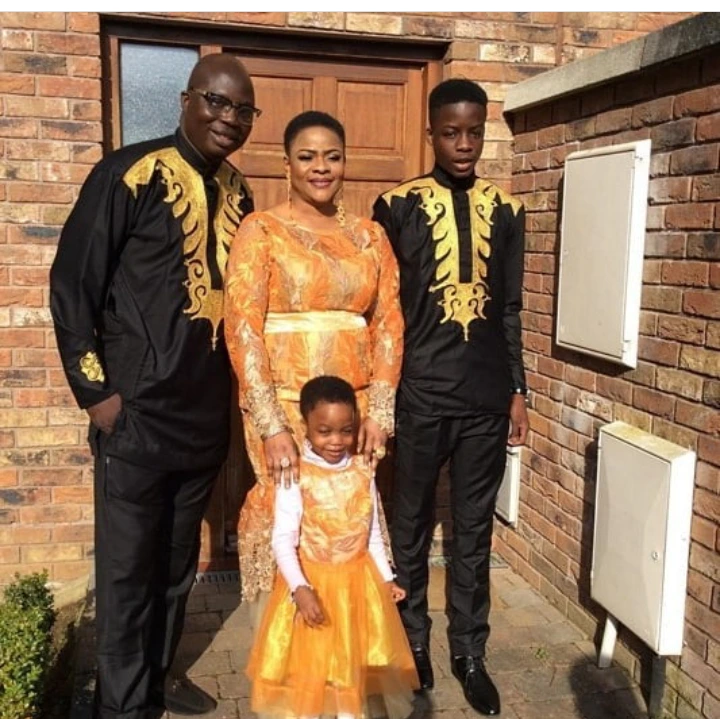 People have reasons for relocating their families abroad. Now that the economic hardship in the country has increased, people are fast to choose "traveling abroad" as the best option to secure a bright future for their families.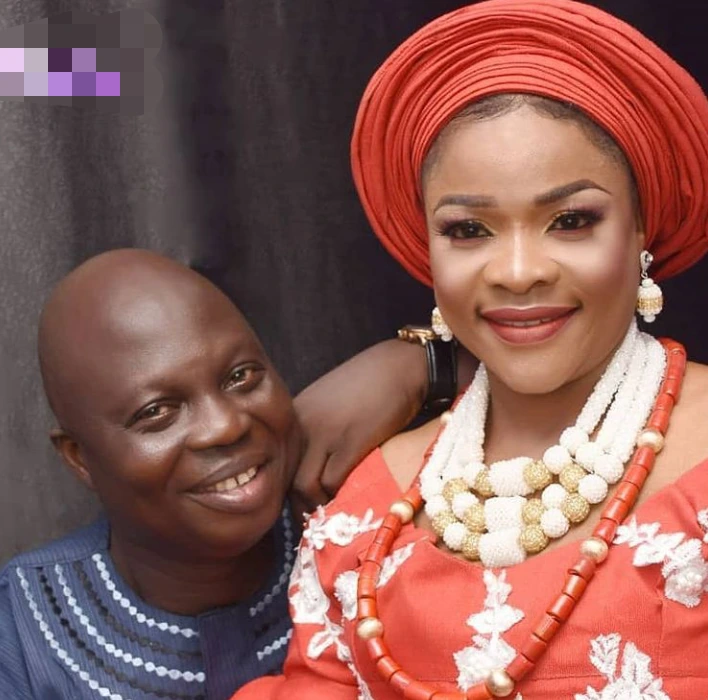 Popular comic actor, Bolaji Amusan relocated his family abroad because he wants the best for his children. According to an interview he had with Punchnews a few years ago he stated that there was a time when teachers were on a long strike. Then, he and his wife sat down and discussed the next line of actions.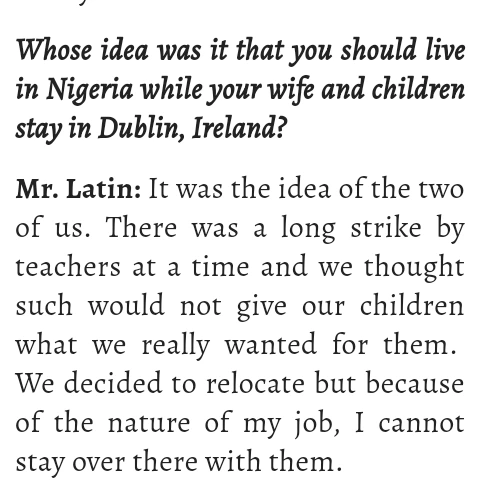 They pondered on what to do as they wondered how to raise their children in a country where its educational system is not well structure. This birthed their decision to relocate their children to Ireland. His family has been living there for over 5 years and are enjoying the good life.
Mr Latin's daughter's first holy communion service.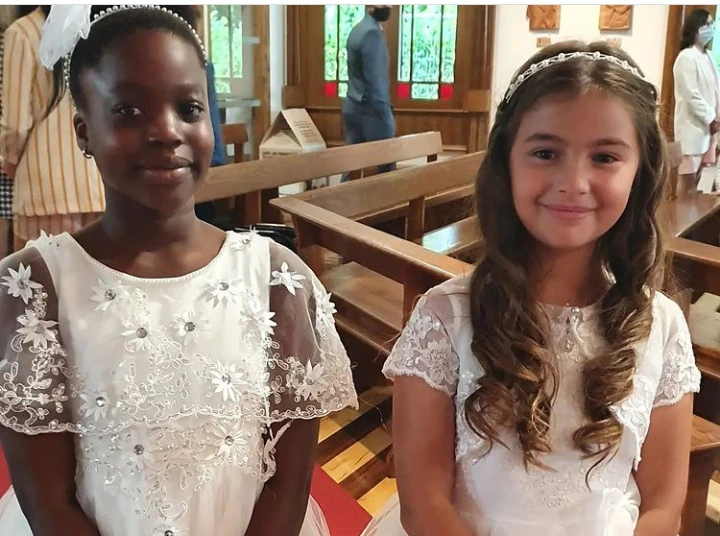 Mr Latin's wife recently surprised him. She gifted her husband a brand new car as she celebrates his birthday.
Mr Latin has successfully secured a bright future for his family. He often goes there during leisure and also, they visit Nigeria once in a while.