Nigerian singer Oxlade is still enjoying the success from his mega hit single 'Ku Lo Sa'. The song which was initially performed on the Colors stage has now become an official single of its own with its own music video. During a new interview with Rolling Stone, singer Oxlade opened up about more things we didn't know about the song. He opened up about what fellow singer Asake told him before the song came out, as well as his mindset when recording the viral video, and his look on everything now. Here's what Oxlade said to Rolling Stones.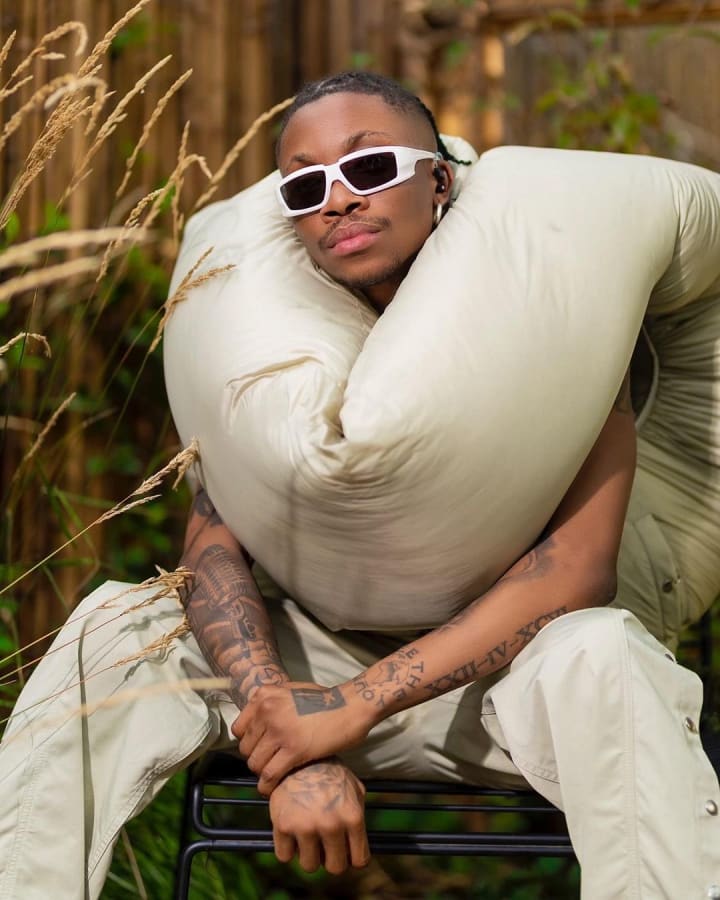 During his new interview with Rolling Stones, Oxlade revealed that it was actually fellow musician Asake who he first played the song for. He said:
Back then, myself and Asake used to really roll together. He was like 'Yo, the song is going to go crazy. It's going to go crazy.' I was like, 'Ehh, every song, everybody says it's going to go crazy.
He also revealed that the 'Ku Lo Sa' performance that we all saw which eventually went viral was actually supposed to happen many months ago in Berlin. Oxlade said:
Due to the reputation of the Nigerian passport, I think our visa was denied.
Eventually, Coloes decided to come to Lagos and capture him and other artistes like Ayra Starr and BNXN. Another thing Oxlade revealed was that he actually changed the song he was supposed to perform last minute. Oxlade said:
Everybody in my label thought I was going crazy for just changing impromptu at the end the day before the concert, but they also know I believe in my inner source. I believe in how God passes messages to me, and I just listen to his messages and instructions. So they listened to me.
Before the performance, a tragedy happened to Oxlade which he is still not ready to talk about. He said:
I cried before the performance. I cried after the performance. The boy you see on that green screen is a boy that has nothing to lose. I was at my lowest.
Speaking on the success that the video got and the eventual success of the song, Oxlade said:
I knew I did something. But did I know it was going to get this big? Hell no.
Looking ahead, Oxlade said:
I'm not trying to bask in the moment because I'm an artist that is never satisfied with just that, I'm trying to be one of the biggest Afrobeats exports, and it's not just by one song, it's by a full catalog actually.