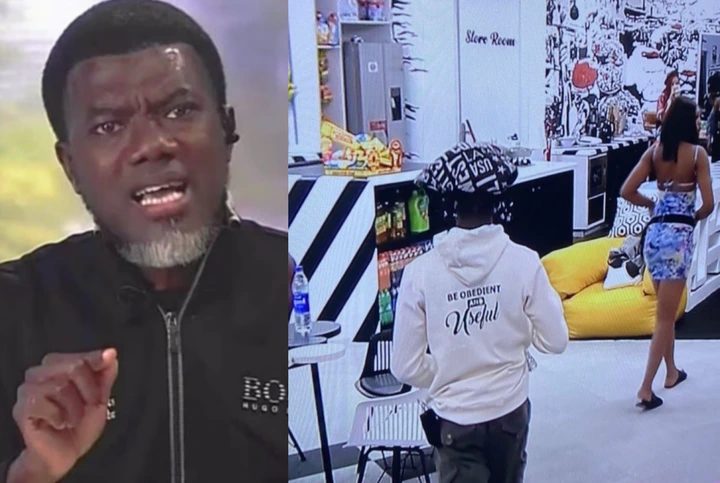 With the new season of the most-watched reality tv show in Nigeria, Big Brother Naija (BBN) already underway, renowned writer and former presidential aide, Reno Omokri has come out to react to a viral picture of an outfit worn by one of the housemates in the show.
For those who are not aware, the Big Brother Naija show kicked off properly on the 24th of July, 2022, with no fewer than 24 contestants admitted into the famous BBN house.
Quite interestingly, the contestant that emerged as the first Head Of House (HOH) on the show, 'Eloswag' (real names are Eloka Paul Nwamu), was spotted donning a hoodie with a clever inscription that appeared to endorse a particular presidential candidate and his running mate.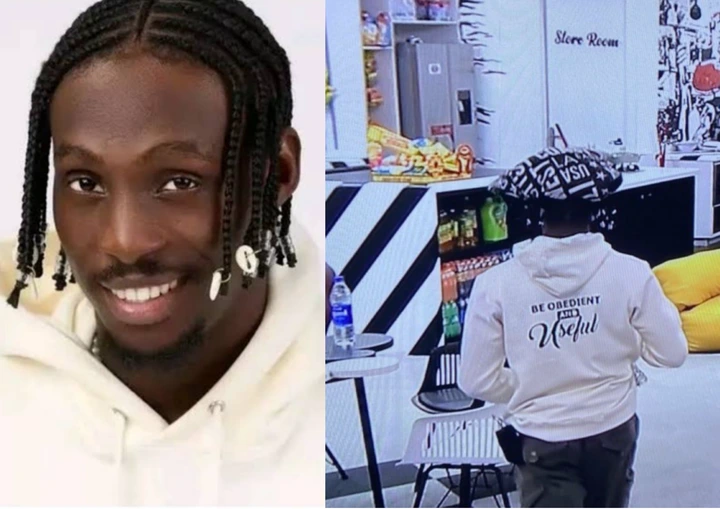 PHOTO: Eloswag and the hoodie with the inscription. Credit: FSNG.
Needless to say, the picture of a contestant wearing the hoodie while in the Big Brother House has not only gone viral but has also sparked mixed reactions from both ordinary and prominent Nigerians on social media.
Judging from a post on his verified Twitter handle some hours ago, Reno Omokri is not pleased that a BBN housemate was allowed to wear a dress that unwittingly endorsed a presidential candidate.
In his tweet, the former presidential aide cautioned the organizers not to allow the show's popularity to be used as a platform to push political agendas, adding that such actions could have real implications on its millions of viewers.
Going further, Mr. Omokri urged the organizers to do everything to ensure that such an act is not repeated in the future.