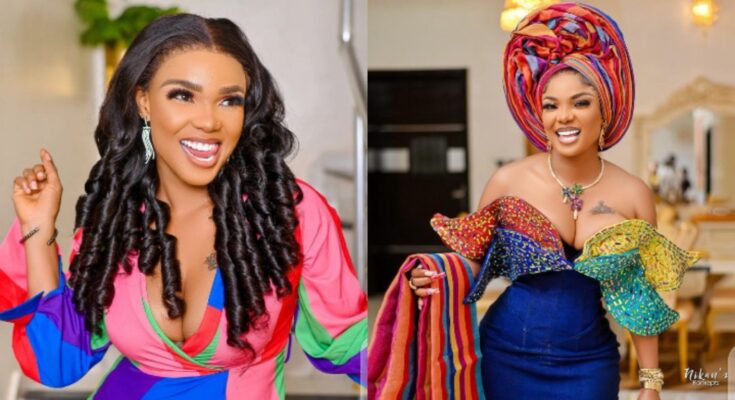 Actress Iyabo Ojo has stated that she is unable to have a love relationship with a married man who has kids.
The Prophet Adelana Adekunle Solomon, often known as Oba Solomon, a controversial preacher, playfully proposed marriage to the actress during a recent Instagram live session, and the 44-year-old revealed this.
Oba Solomon claimed to have a long-standing crush on Iyabo and would adore dating her.
"I had a fantastic time with you, and you give me wife goals. I had seen someone like you in my dreams. You see me losing control because of this. What I see, I adore it," Oba added.
Responding to the offer, Iyabo stated that she cannot date a man who is married with children because would not want to hurt his wives and kids. According to her, she is the kind of person that will steal his attention from his family if she obliges his request.
The actress also mentioned that she is in a committed relationship with someone who would not want to end it.
The Alakada Reloaded actress explained why she kept her relationship a secret in an interview with Nigerian Tribune earlier in April.
She claims, "I'm really honest about my life. However, I'm not entirely honest about our relationship. I'm keeping that confidential for a reason, which I will explain. so that nobody will count it if we split up. Aside from that, I'm completely honest about everything else.
Iyabo's children from her marriage to Ademidun Ojo are Priscilla and Festus.