Ibrahim Chatta is a talented yoruba actor who knows how to stir up reactions from his fans whenever he shares new photos of himself on social media.
The dark-skinned actor captioned the photos saying; "my birthday bash still coming up on the 30th". Ibrahim Chatta also said that he doesn't care about what people say about him because everybody has a right to their own pinion.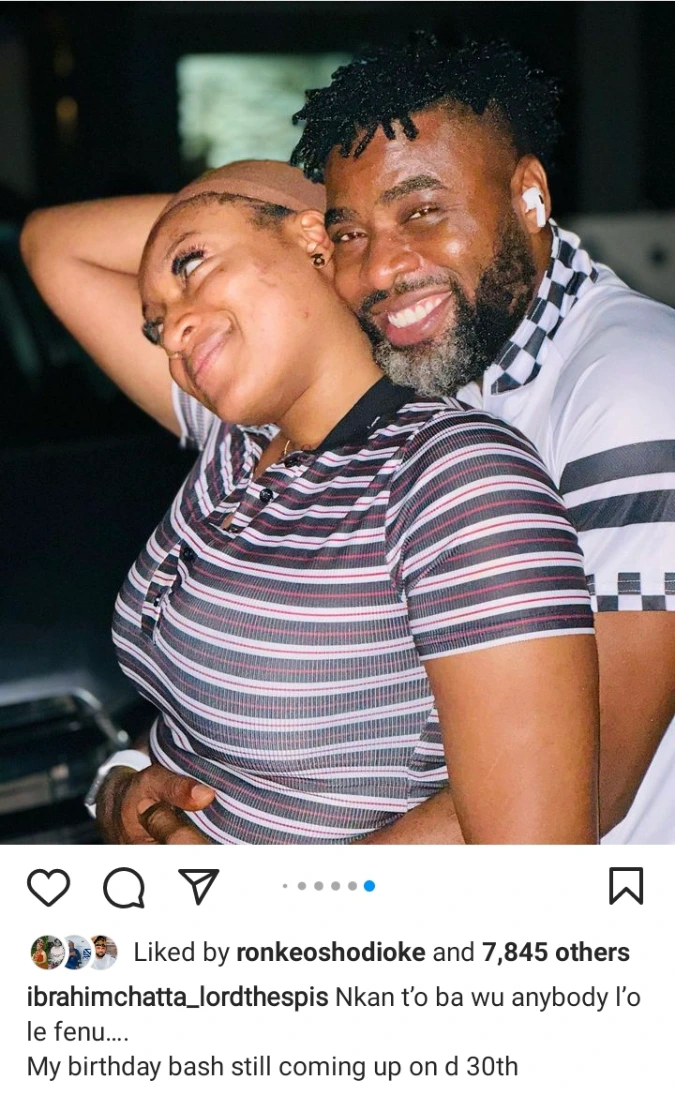 Ibrahim Chatta got himself a new dreadlock which looks good on his white T-shirt. The lady also wore a multicoloured T-shirt.
The talented actor shares his photos in different positions as he held the lady's waist and he kissed her on the cheek. He held the lady from behind and he kissed her neck.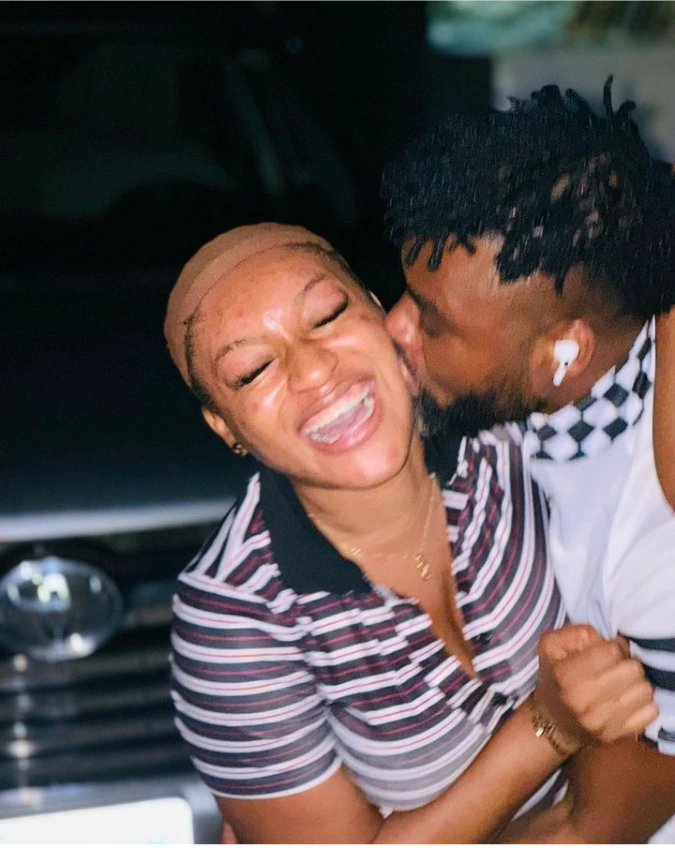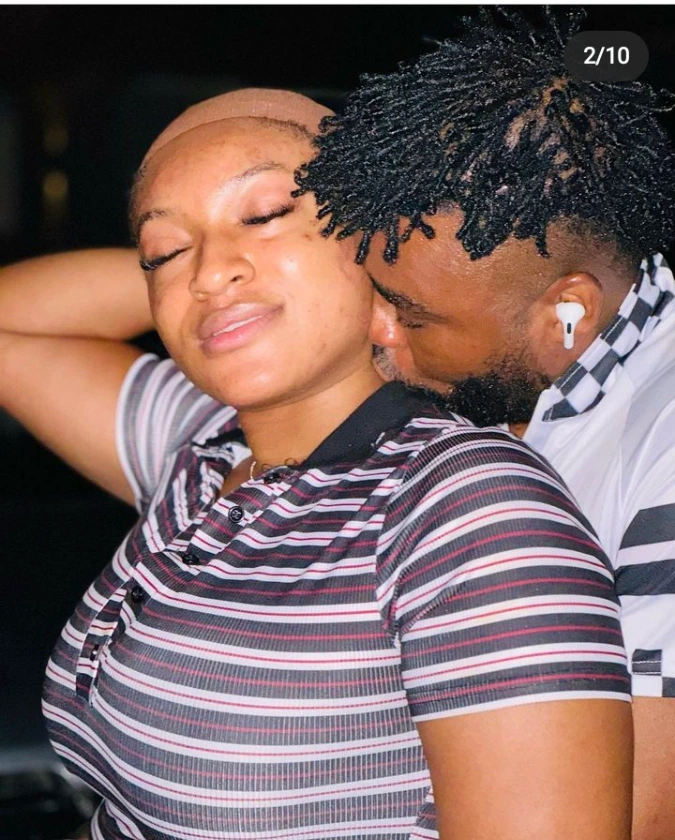 Ibrahim Chatta also carries the lady as he kissed her on the neck.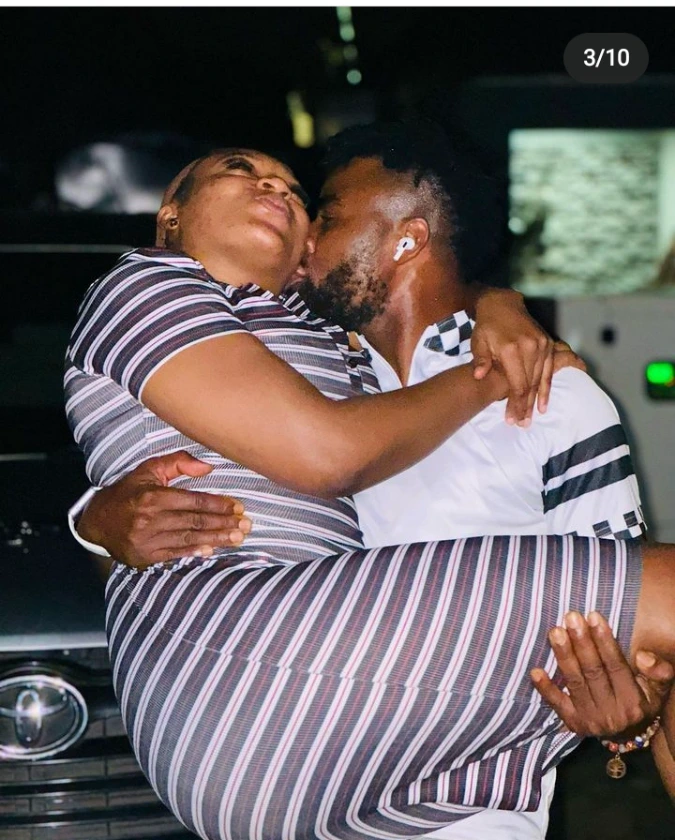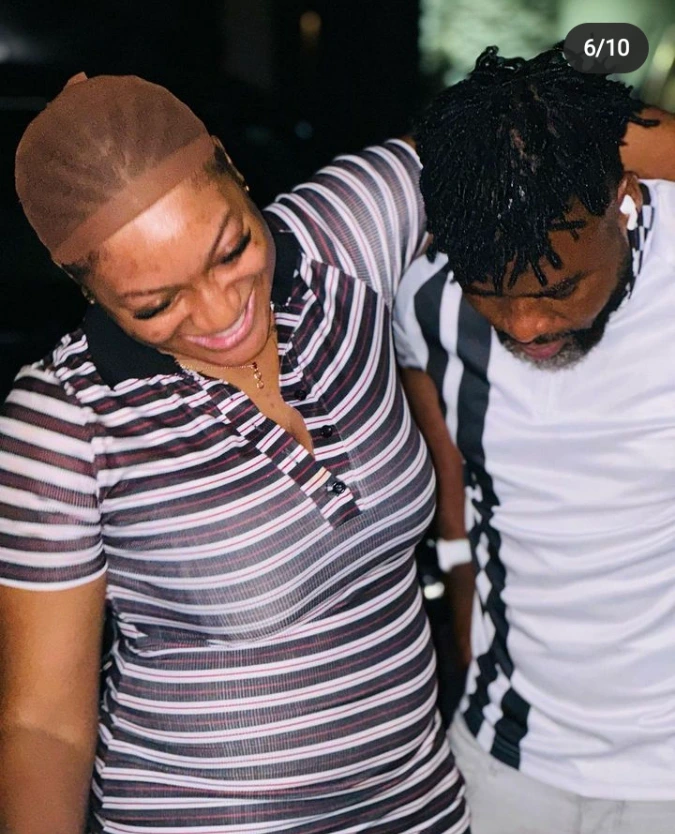 As soon as Ibrahim Chatta's photos surfaced online, many of his followers rushed down to the remark area underneath the post to express their opinions.
See screen captures of their reactions below.