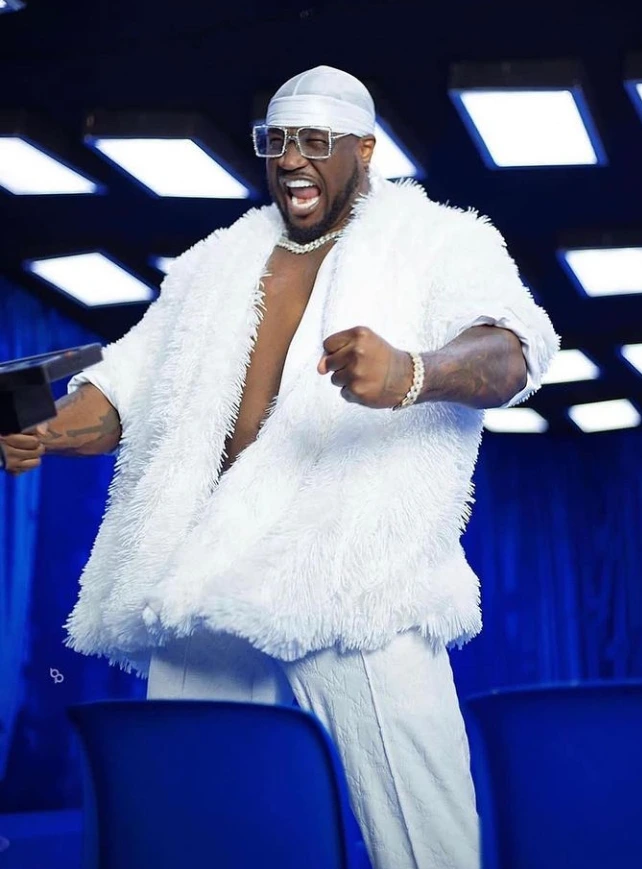 Peter Okoye is one musical artist that has always been a voice against the ills plaguing the nation when it comes to leadership, the very opinionated singer that has been trying to make citizens of the country see reasons on why they should seek to vote credible, and leaders that will put things right in the country in a Twitter post had done words to say to some awaiting trolls in the course of the Nigerian presidential election stated to hold next year.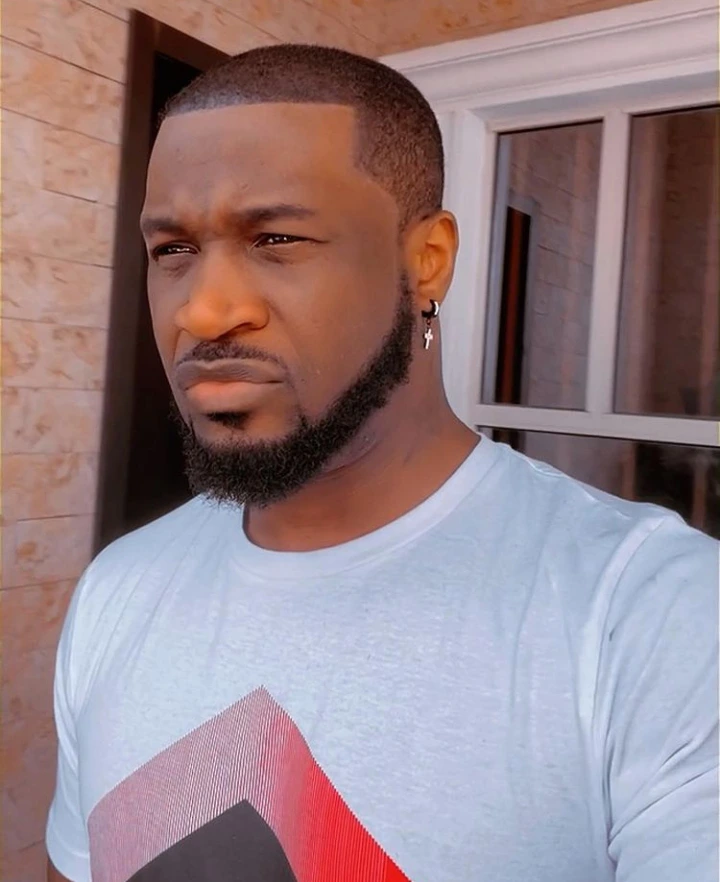 Mr P in his tweet stated that " with all the insecurity and hunger in Nigeria. And in February next year you will still beg Your neighbor to help you charge your phone for 15 minutes, so you can come online! Hoping for Peter Obi to lose election, so you can mock me. You are Mocking yourself! Hunger knows no tribe. " He tweeted a message to future trolls.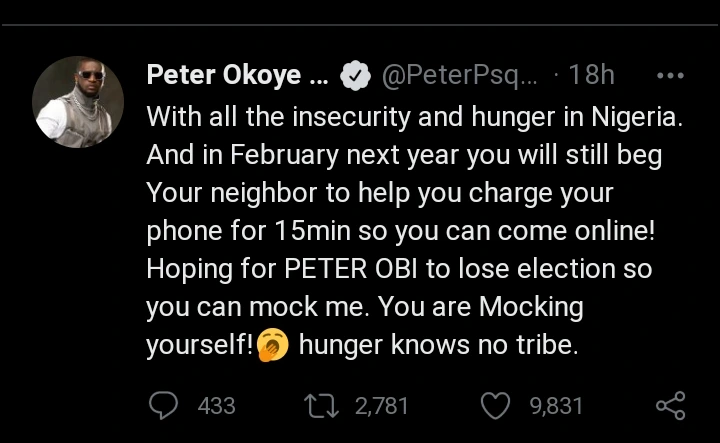 The singer in his statement sent a message to tribal bigots who share the opinion be that leaders should be based on tribalism, which is a sentimental school of thought that prioritize having tribesmen who are inefficient in the administration of good leadership, rather than having a person across the various ethnic setting in the country, who might end up being inadequate leaders, as at the end bad leadership is out to affect everyone of is, regardless of whether we have our tribesman in power or not.