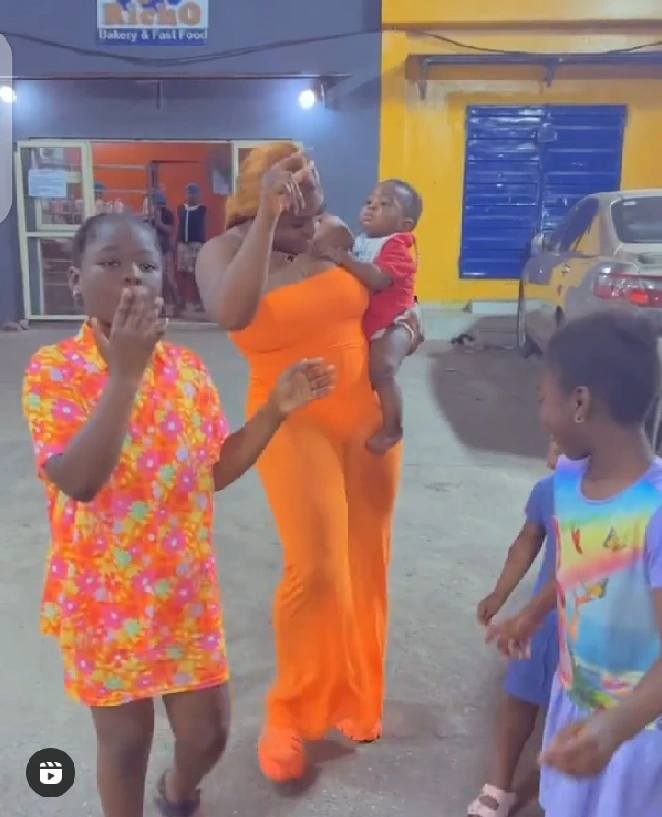 Germany based popular actress, Oyedeji Olaide who is currently in Nigeria on vacation with her husband and beautiful daughters took to her social media page to share few minutes video with her daughters. They were seeing in the video dancing, singing, and having fun together.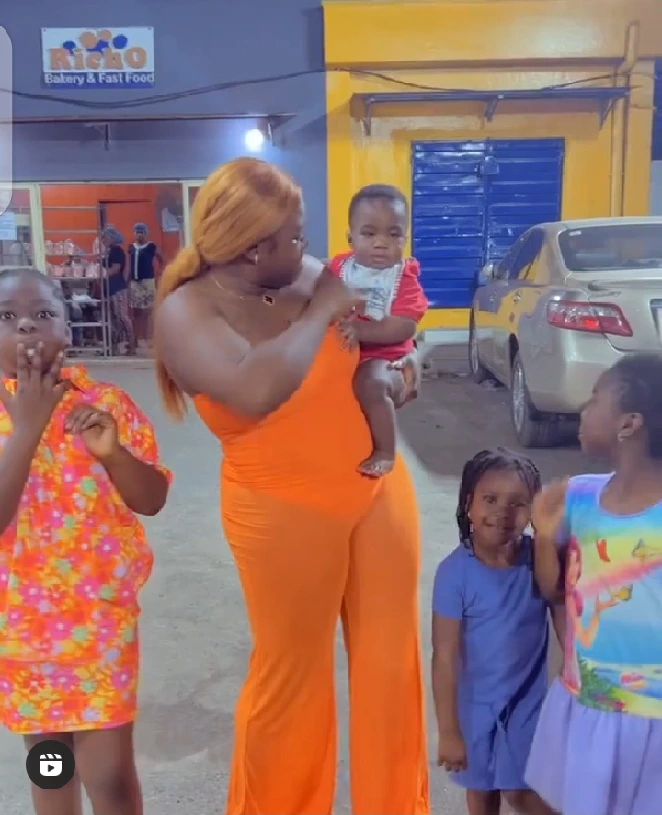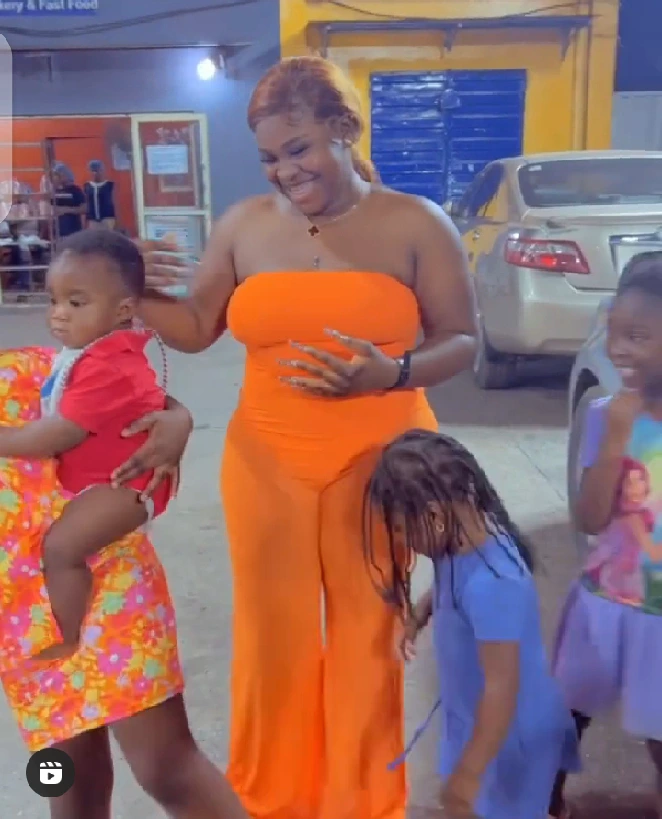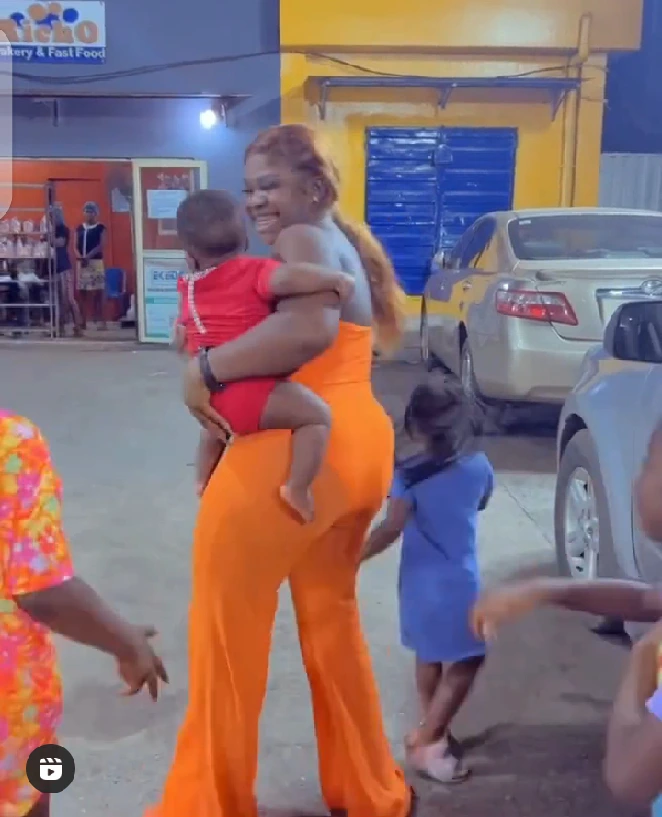 Oyedeji Olaide popularly known as Darasen in the movies, is a Nigerian Nollywood actress, who is well known for her Ghetto babe, Area babe, Housemaid, Romantic, Villager, amongst others. She has relocated with her handsome husband, Olukotan some years ago. He is also a Nollywood actor. Olaide is a producer, mother, wife, film maker, entrepreneur, and brand influencer. She has been very active in her caring career over a decade. She has featured in several Yoruba movies. As a producer, she has produced a number of movies to her credit like Ayomide, Darasen and others. The actress has acted alongside many star actors in the industry.
She is one of the most beautiful, gifted, creative, and highly talented actresses we have in the movie industry, who has carved a niche and make money for herself. She is very good at delivery of roles very well. She can fit into any character in movies. She is loved and cherished by her large fans due to her way of acting in the movies. She is a fashionista, who knows how to dressed very well. She has also won awards and nominations to her name.