Dele Farotomi has taken to his Facebook page to talk about the impact of Fela Kuti's songs in memory of the legendary singer.
Recall that Fela Kuti died 25 years ago on August 2nd, 1997 and he is considered by many as one of the greatest musicians Africa has ever produced.
He is well known for his attack on the Nigerian government and the state of the nation, with some of his songs seemingly predictive of future events.
Dele farotomi stated emphatically that Fela was not a prophet but was only a truth-teller
.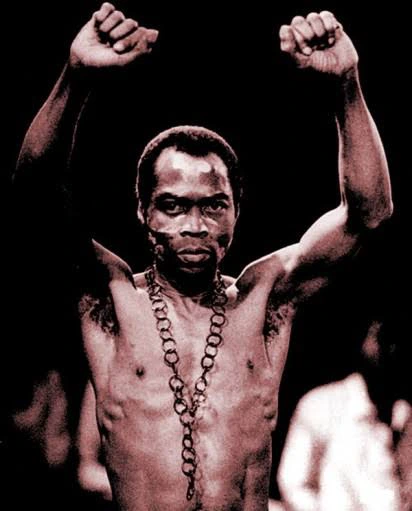 According to him, the fact that what Fela said in his songs came to pass is a failure of the Nigerian state and its rulers. The fact that there is no adequate water, light, food, and house presently is what made what Fela said then in his songs seem to be prophecies.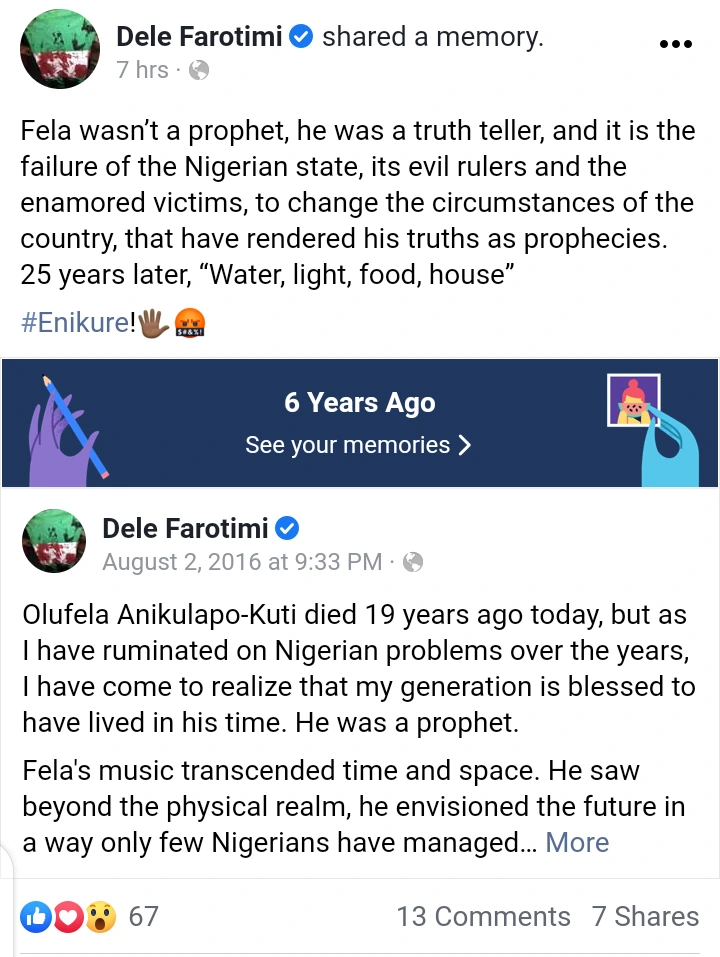 Source: Dele Farotimi's official Facebook page