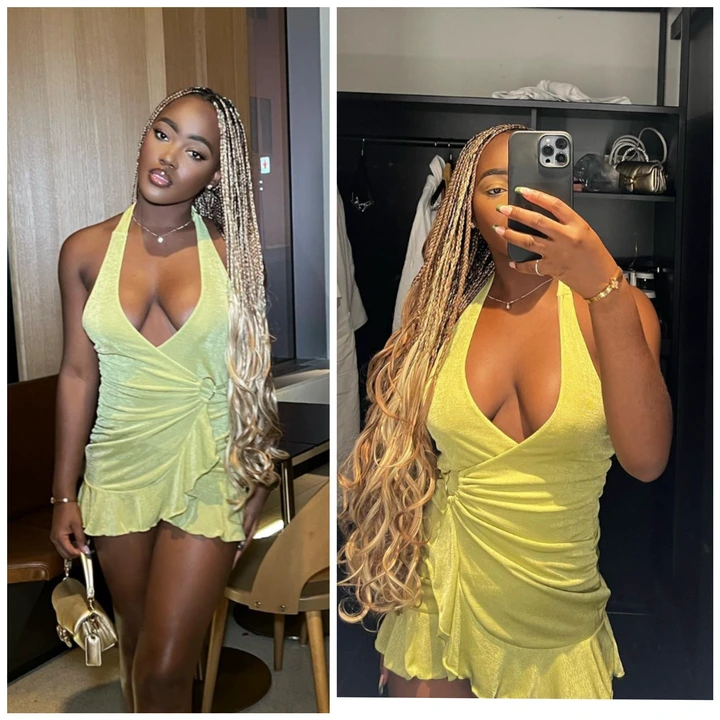 Michelle, who happens to be the daughter of popular Yoruba movie actress, Mercy Aigbe, has taken to Instagram to show off her beauty. She is someone who loves to showcase her beauty in different outfits on social media, and she has done the same again by appearing in a beautiful outfit. Her followers who saw her new post could not help but react in different ways.
This time, she decided to come up with a stunning looking braided blonde hairdo that enhanced her beauty. She applied neatly done make-up that matched the color of her skin. Her lovely outfit caught the eyes as she took the pictures in different postures.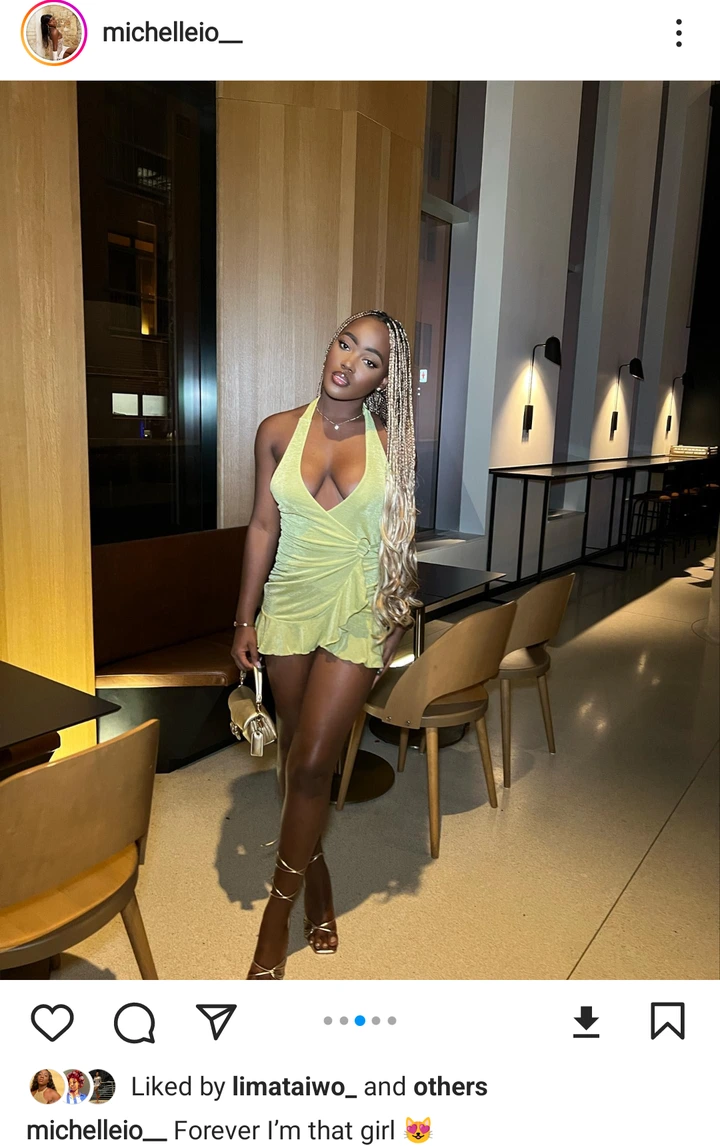 She was seen wearing beautiful high heels with a nice looking handbag. Being the daughter of a popular actress like Mercy Aigbe has helped her become more recognizable among social media users in recent times.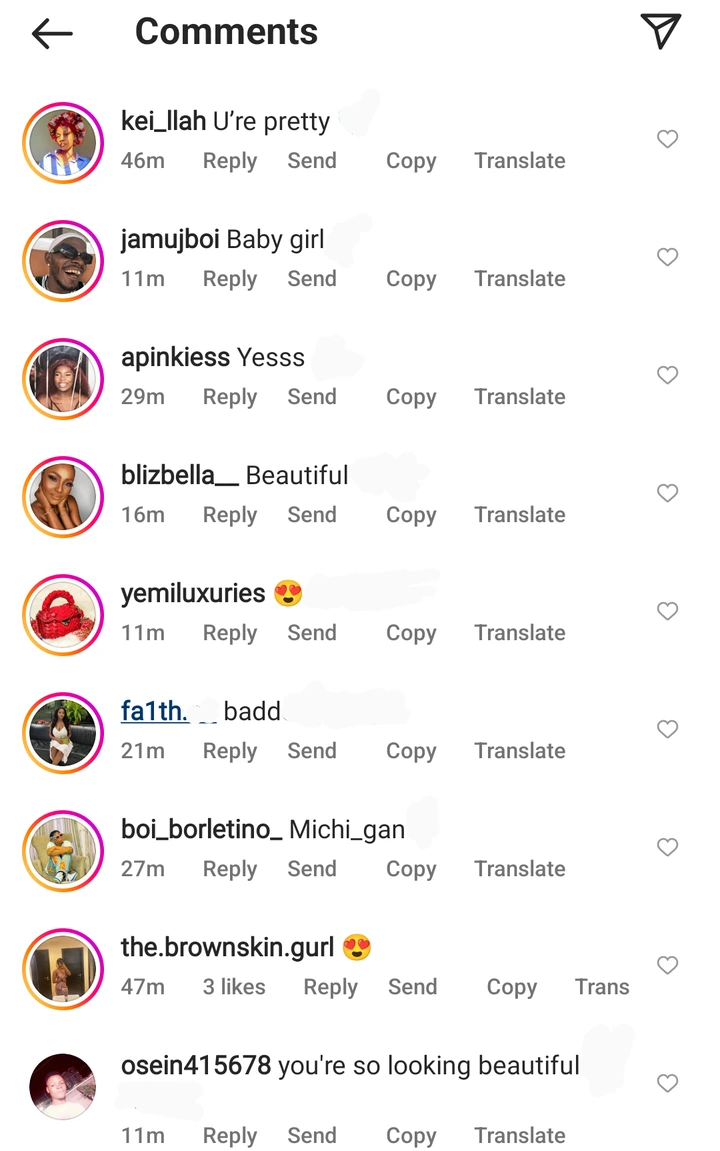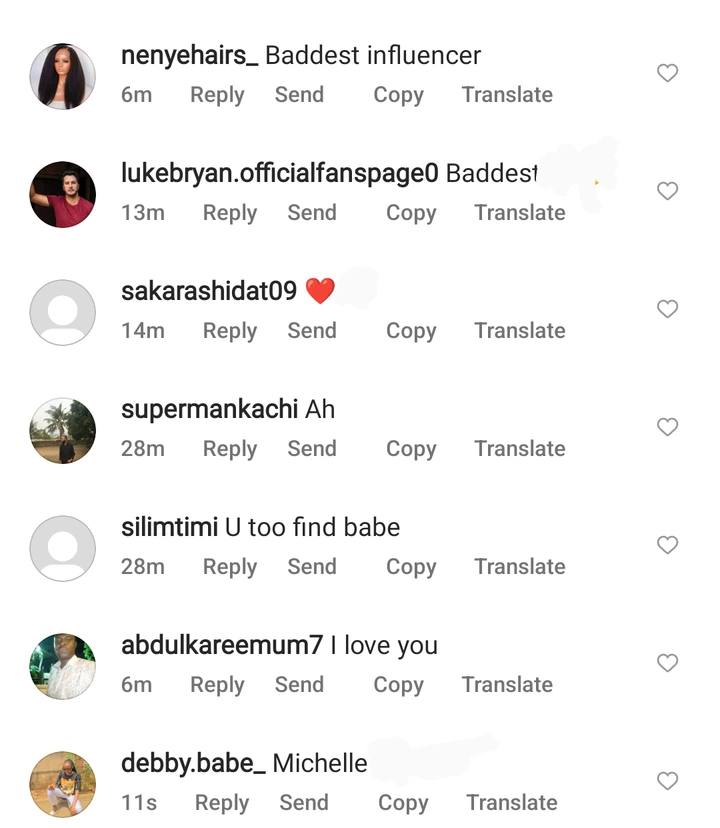 If the comments and reactions on her post are anything to go by, it is safe to say that her followers are impressed with her outfit as they reacted positively to it, while others who admired her hairdo also reacted positively.