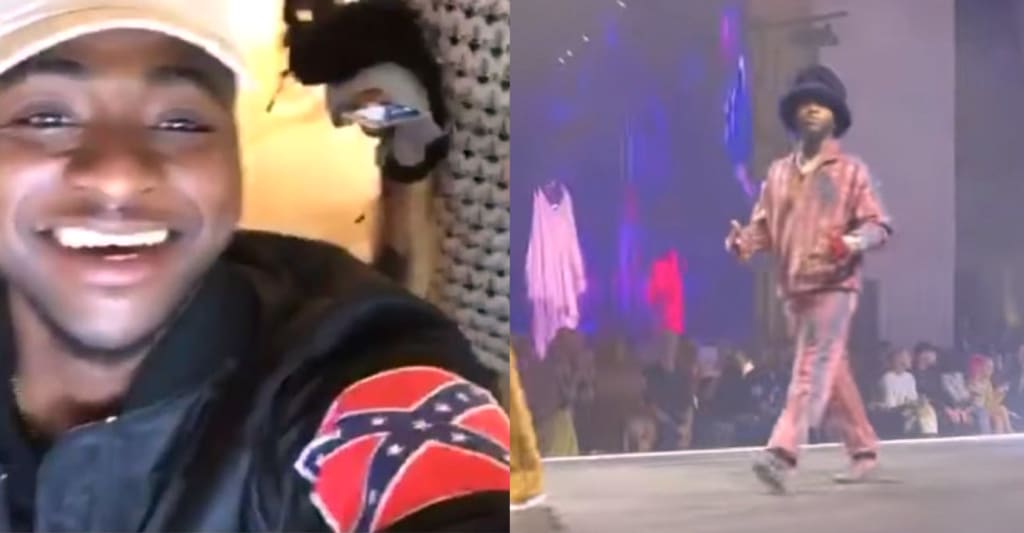 Nigerian singer Davido is by far one of the most popular, most successful, most talked about, and most beloved Nigerian artistes of today. During the span of his very long career, Davido has blessed us with hit after hit that have made for huge cultural moments. The bigger his star rose, the more eyeballs were on him, and with more eyeballs comes more scrutiny. In an industry where celebrities are expected to take fashion risks and put themselves out there, it is not every single look that will land with the people. In fact, some of the looks can bring the celebrity insults for wearing the dress, and that is exactly what happened to Davido when he wore these 5 outfits. Here are 5 Times Davido's Clothes Brought Him Insults. Let's check them out.
One.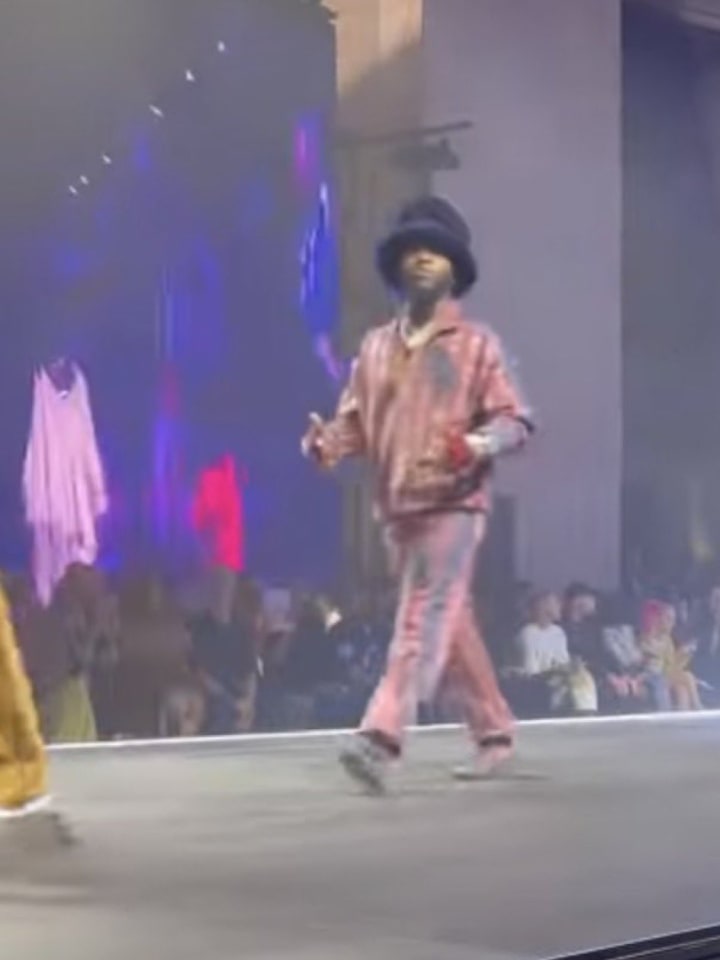 When Davido attended New York Fashion Week this year and hit the runway wearing PUMA, it was supposed to be a monumental moment that would further solidify his sense and understanding of fashion. The picture he himself actually posted of the outfit is not even really that bad. But still, when pictures from the runway hit the internet, it was open season of Davido. The insults came flying from left and right, and they did not stop. Somebody called him "Osoufia in London," another person said "This one Davido dress like, Queen Eliza….shey you wan awaken the dead😂😂 ", another said "Portable sef no fit dress like these". This outfit was severely attacked.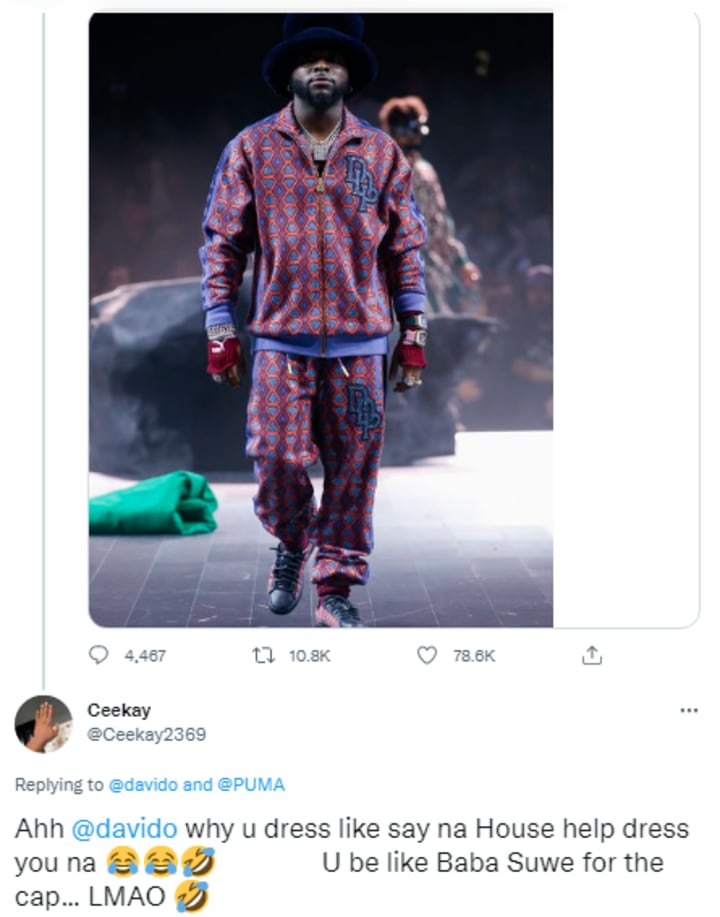 Two.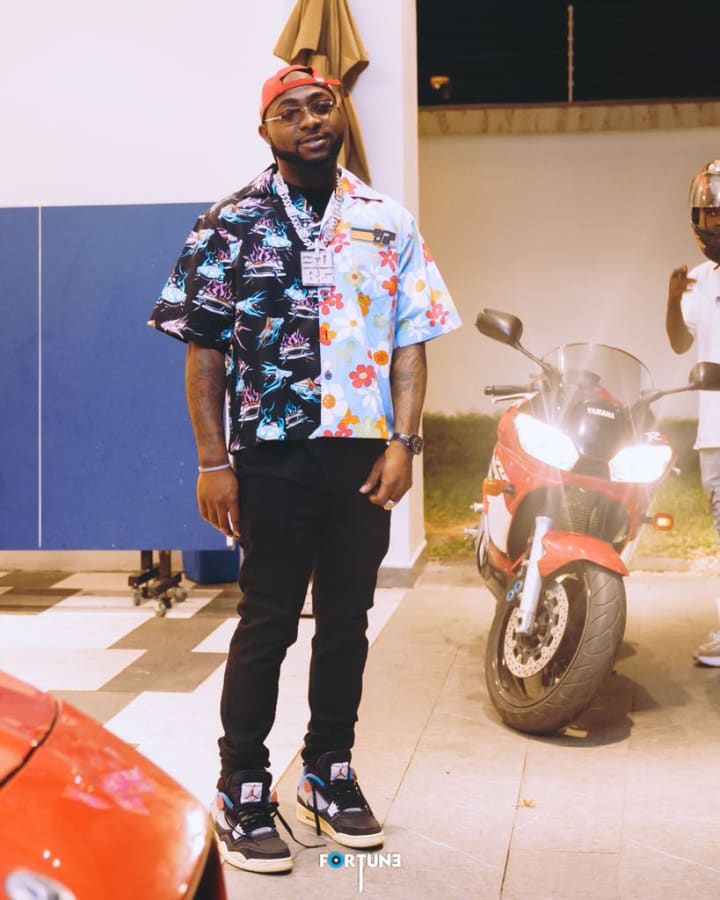 I don't know, maybe it's the posing, maybe it's the colors, but something about this picture and this outfit did not give people what they wanted. In fact, a number of responses to the outfit were not positive at all. Somebody said "You no sabi dress shaaa but your outfits are expensive 🥴🥴" while another said "Bigman shey make I kn dey dress you ni".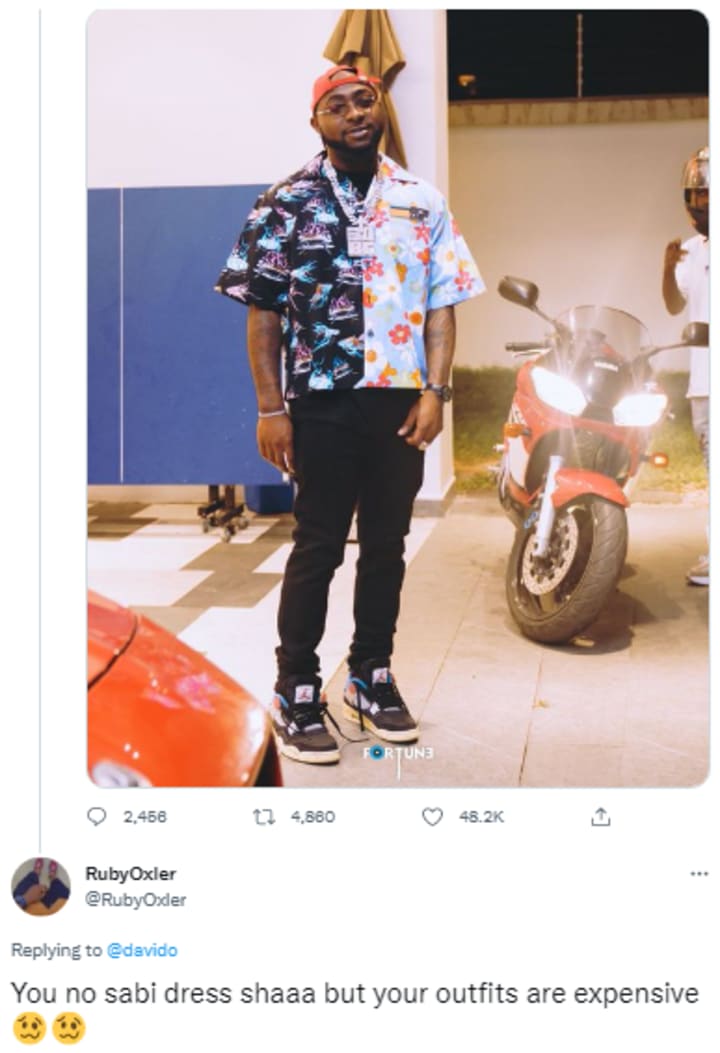 Three.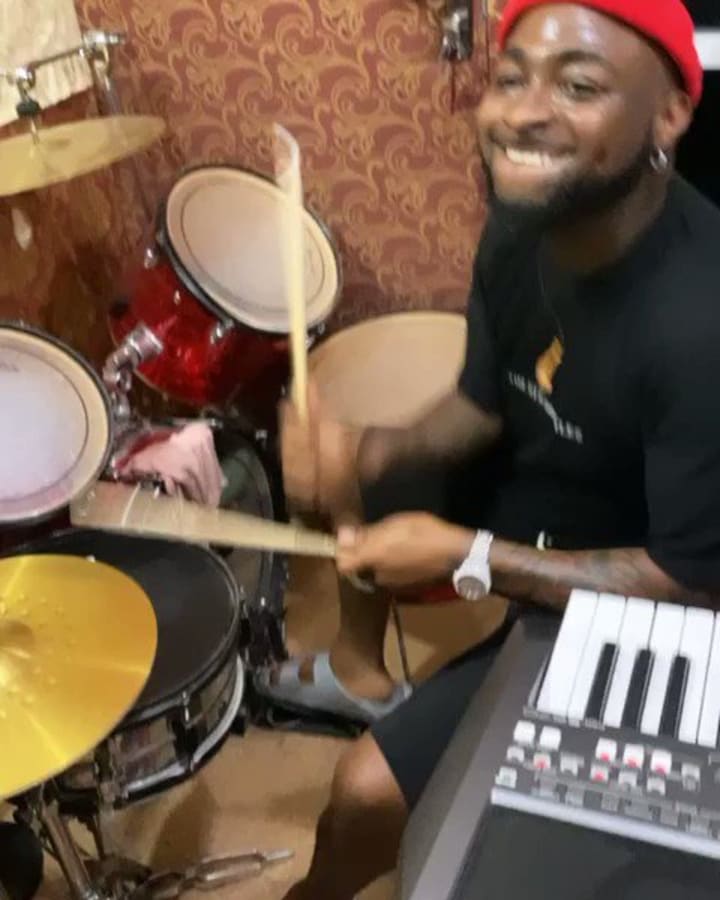 You know how people say there is a time and place for every outfit, that was the problem of this specific outfit. When Davido posted a video of him conducting praise and worship in a church in Asaba while wearing this outfit, people immediately had problems with it. Somebody said "Why you dress like this go church, you even wear kito," while another said "No be ear ring , short and head warmer DAVIDO wear for inside church so…???The reason why your pastor still dey give you suspension or pursue you comot for church if you dress like this na because you neva hammer."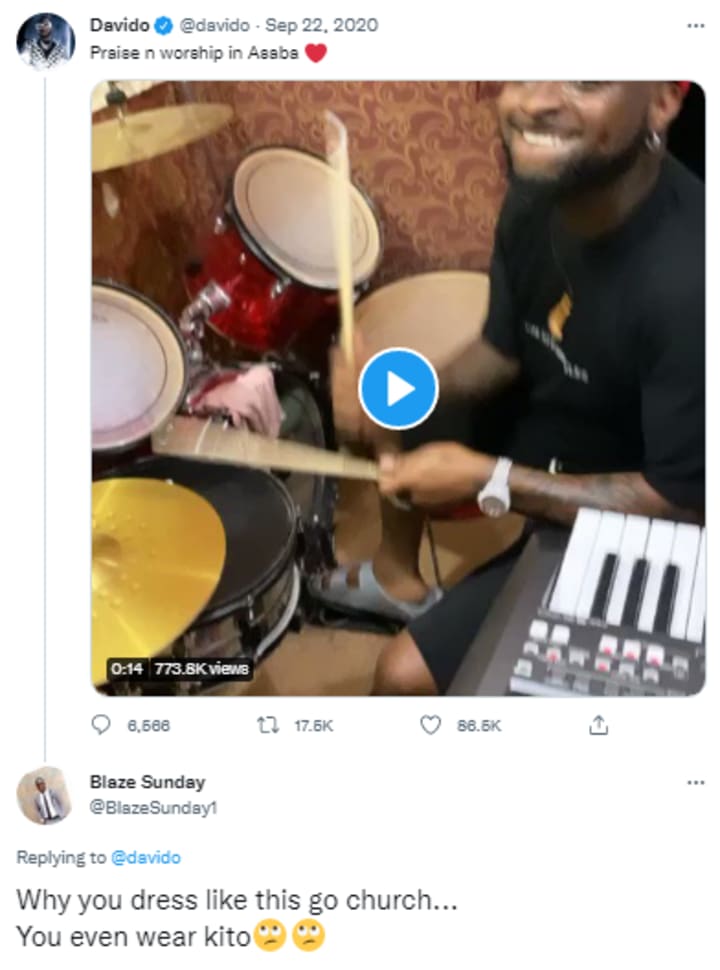 Four.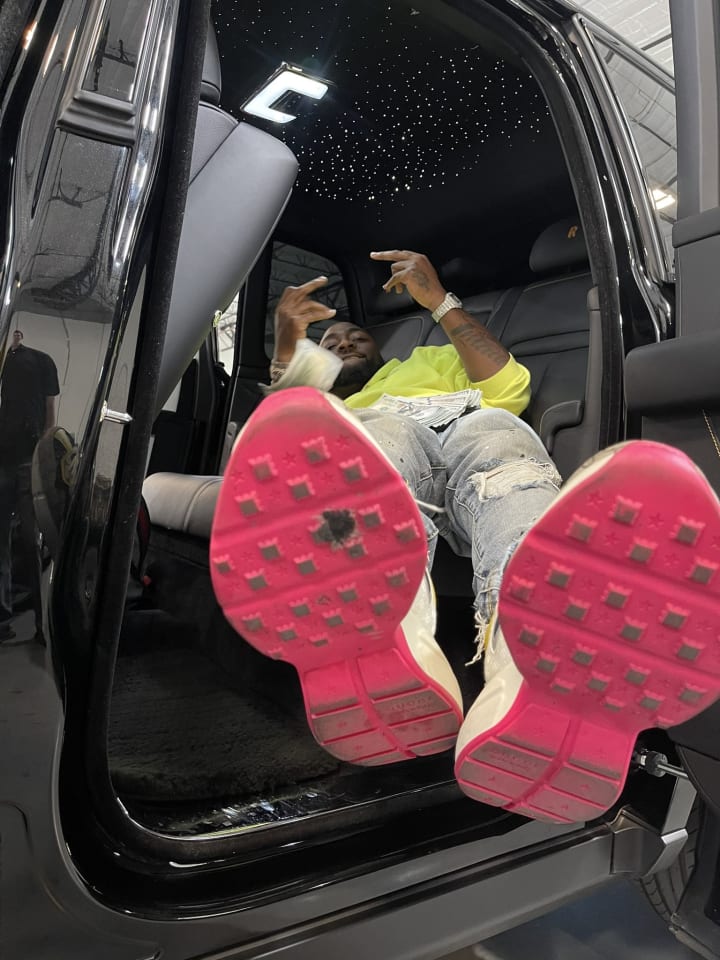 When Davido uploaded a set of four pictures all rocking the same outfit, people couldn't help but notice one picture that particularly stood out. In that picture, the bottom of Davido's shoes are in full display and people immediately upon seeing the picture begun asking the singer to change that shoe. One user said "u sure say u still fit lift others like this ", another said "Boss abeg waiting do your shoe for here?", and another said "buy new shoes abeg".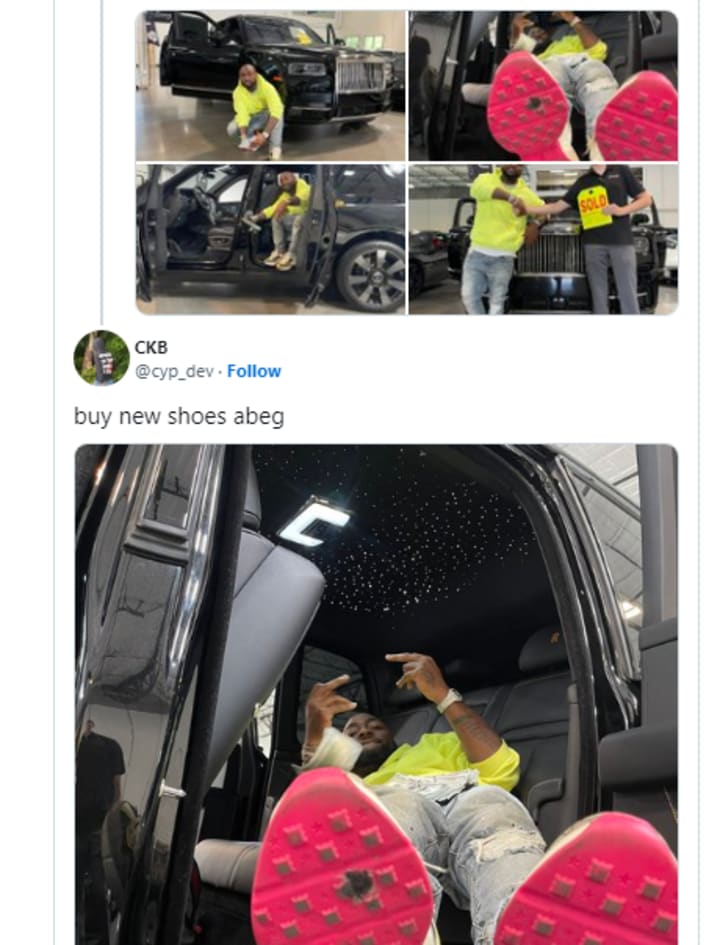 Five.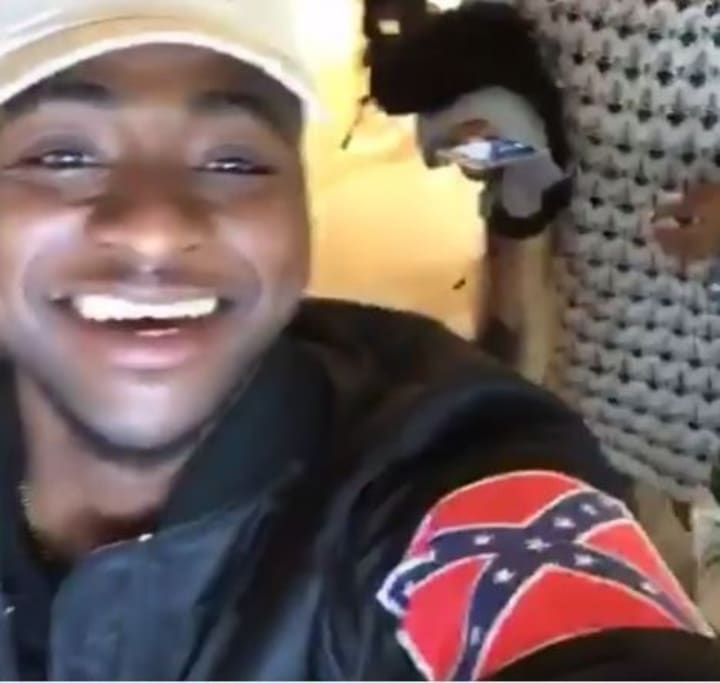 Finally, Davido got a backlash when he posted pictures and videos rocking this jacket that sports on the sleeve a confederate flag. The confederate flag is a very controversial image commonly used as a symbol for white supremacy. Responding to the jacket, people were irate. The comments were unending.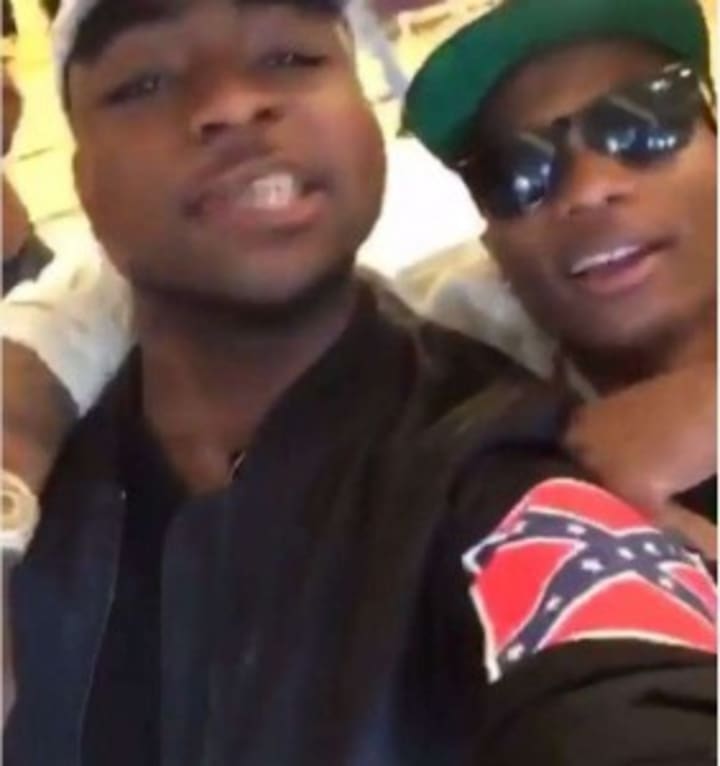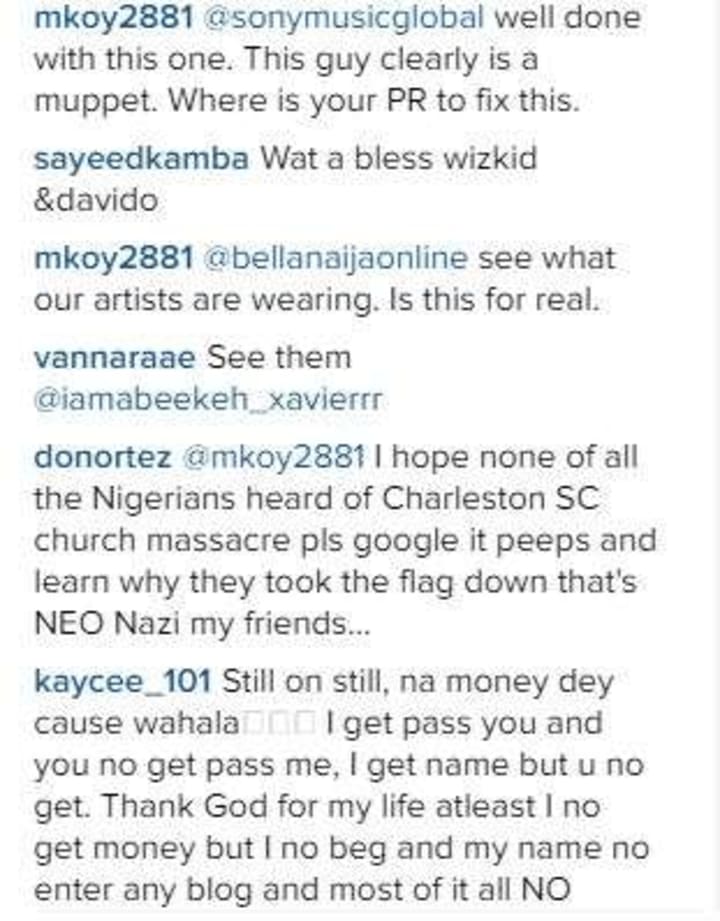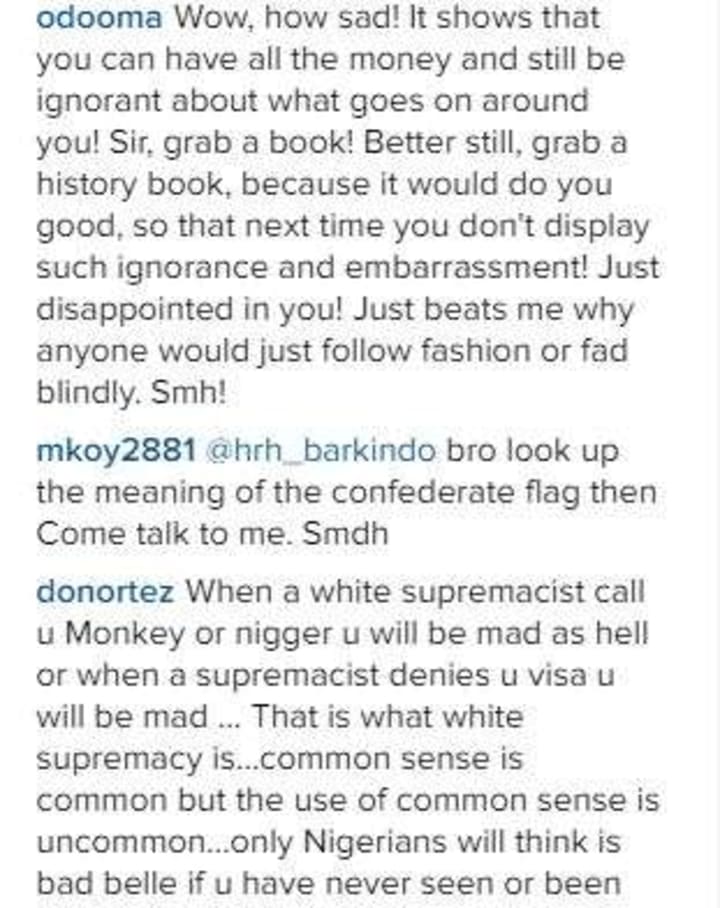 Which outfit did you think deserved the insults it received and which, if any, did you think didn't?